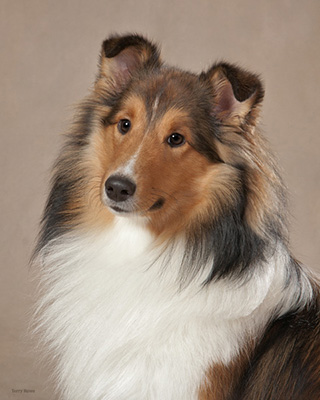 Commissioned Photographic Portraits
Our goal is to capture your pet at his finest with the emphasis on expression, beauty and breed characteristics. Private photo sessions are by appointment, at our studio or on location. There are no time restrictions but most sessions are completed in one hour.
We are attuned to the comfort level of your dog. Some are quite the posing stars, others are more shy and will let us know when the session is finished.
We will take head shots and full body poses. Special requests with personal props are encouraged and family members are welcome to sit in for photos with their best friend. Clothing choices will be discussed and suggestions will be made so you and your dog look great together.
We are flexible and will accommodate your schedule. Days, evenings, weekends are available.

_Pets and Their Owners Together



_Photography Prices



_Sample Photo Gallery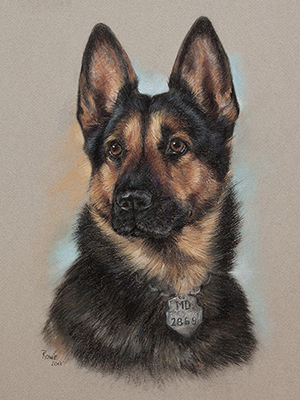 Commissioned Pastel Paintings
A timeless tradition of a hand-crafted creation, an original pastel painting is exquisite in execution and as enduring as your memory. Using only archival materials, framed and matted to exacting standards, this portrait will surely capture your pet's likeness and merit a place of honor in your home and in your heart. Portraits are done from your photographs or ours. A selection of photos is best and will be returned in original condition. There are two sizes of single subjects offered.